JUVENTUS COMPLETE PAUL POGBA TRANSFER
JUVENTUS COMPLETE PAUL POGBA TRANSFER
Italian Serie A giants Juventus have completed the free transfer signing of Frenchman Paul Pogba. The midfielder has signed a four-year deal with the Old Lady until the end of the 2025/26 season and he will wear the number ten jersey vacated by Argentine star Paolo Dybala. Dybala is currently a free agent after his Juventus contract ended last month. French World Cup winner Pogba was also a free agent before he was snapped up by Juventus. The Italians have secured a return for Pogba after he spent six years at Manchester United.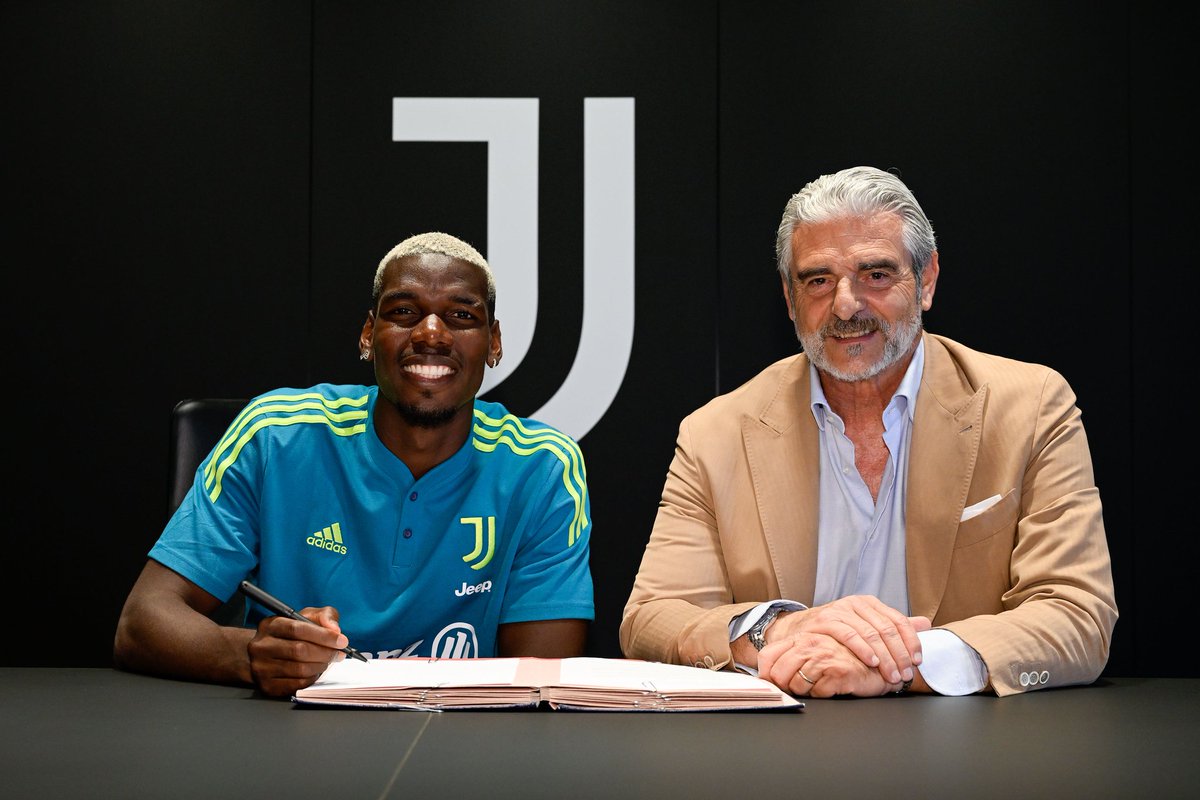 Pogba made his professional bow at Manchester United having come through the youth system at the club and he registered a few appearances before signing for Juventus at the end of his contract with the Red Devils. As a Manchester United academy product, Juventus paid a compensation fee for the midfielder.
In his first spell at Juventus, Pogba spent four years and he won the league title in each of those four years. He also played a big role as the Old Lady went all the way to the Champions League final. Pogbawas on from start to finish as Barcelona beat Juventus 3-1 in that final to win their fifth European title. The French player returned to Manchester United in a deal worth £89m in 2016. His transfer made him the most expensive player in the world at the time.
Juventus announced the return of Pogbaon Monday after six years in Manchester. His transfer was confirmed via a statement which said he left Turin as a boy and has returned as a man and a champion. It added that one thing has not changed with Pogba and that's his desire to write unforgettable pages of club history together once more. In his first spell as a Juventus player, Pogba made 177 appearances for the club.