NEVILLE – LIKE DEENEY, MORE PLAYERS TO REJECT TRAINING RETURN
NEVILLE – LIKE DEENEY, MORE PLAYERS TO REJECT TRAINING RETURN
Sky Sports' Gary Neville says he knows some Premier League clubs that up to six players are not comfortable with the league restarting now. The clubs voted to resume some level of training immediately as they prepare to return so the season can be concluded.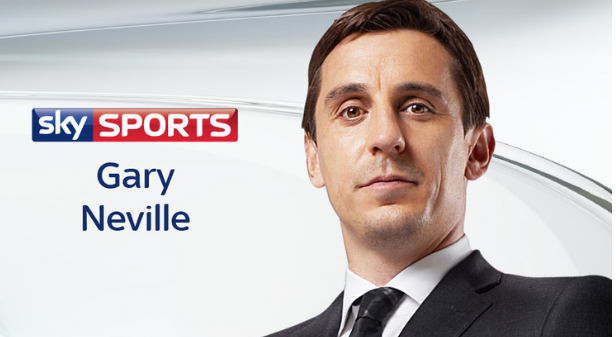 A small number of players have voiced their grievances at restarting the league, claiming it is still dangerous to their health and their families. Watford skipper Troy Deeney expressly stated that he told the club he would not be returning to training this week as there are still concerns regarding the virus for him and his household.
Watford players are expected to be on the training
ground from Wednesday. However, Deeney says his five-month-old son has breathing difficulties so he would not be able to train and return to the family, putting them at risk.
Aside Deeney, West Ham skipper Mark Noble opines Project Restart is too soon. The tentative date remains June 12 but Noble felt more time is required. In training, players are expected to work in groups of three to six people before the team can go full scale. Noble is concerned if there are additional screening in place and other measures before the team returns to status quo in likely a week and half time since games are less than a month away. He argues that while they would be regularly tested and their environment sanitized, it takes just one to infect the whole dozen and he doesn't want to transfer such to his family.
Deeney is aware of the implications of refusing to train, saying he does not mind taking a pay cut. He says he has lost people he cared about to the virus and does not want to increase that number.
The league's medical advisor Dr Mark Gilett claims that the risk in young, fit athletes like the players is "very, very small." He explained that the league is taking lots of measures to ensure a safe environment for all.
Jamie Carragher countered Neville that it's a few players that are expressing their concerns, justly. He explained that if a huge number of players were not keen on returning to action then there would be a problem. He knows it would be hard for the players to train with the new rules and even play but he feels the Premier League should go on as planned.